Flippers Helping Communities Recover
Great news from the FHA! They have extended their temporary Anti-Flipping waiver for two more years. The extension will last till 12/31/2014. The intent of the Anti-Flipping rule was to mitigate fraud, however as many homes became run down and further deteriorated neighborhoods over the past five years, the FHA modified this rule to enable flippers aka rehabbers to come in and remodel, fix up or modernize those homes then sell them at a profit.

This is very positive for neighborhoods and the homeowners in those areas. When run down homes are fixed up and sold at a premium, and the repairs/remodels are legitimate, this has an upward pull on property values and has an overall positive impact on the community as well as the surrounding home values.
Over the past year, I have worked with flippers on the listing side in San Ramon, Martinez, Pleasant Hill & Walnut Creek. Each of these homes sold near the high end of comps which was great news for those homeowners in those neighborhoods.
The home shown in this picture was a flip home in Pleasant Hill. It was purchased at auction and sold for about $90K over the purchase price in about 63 days from the auction purchase date. The kitchen as well as many other improvements went into this home. The buyers were thrilled to have a near new home in a great neighborhood.
According to RealtyTrac nearly 100,000 homes were flipped in the first six months of that year. That amounts to a 25% jump over last year.
If you had a flip recently in your neighborhood, you can see that sales activity on this Home Value Report.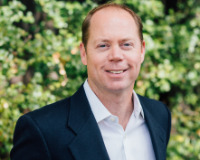 Author:
Kevin Kieffer
Phone:
925-300-8000
Dated:
January 25th 2013
Views:
1,048
About Kevin: Kevin R. Kieffer is a Broker Associate and Realtor with Compass. His primary focus is the East...