Give It Your Best Shot With All You Got When Offering On A Bay Area Home
Bidding on properties these days continues to be a bit of a battle. Our Team Leader, Kevin R Kieffer was featured in San Jose Mercury news April 20th regarding recent real estate sales being up month over month but down year over year. Considering inventory accelerates as you move into the spring market, the month over month improvement makes sense. However, not so great news for buyers on the year over year data which indicates there are fewer sellers this March compared to last year at the same time. However, buyer interest has remained steady with family creation, job growth and historically low interest rates supporting affordability. The full San Jose Real Estate article and his "Louisville Slugger" quote can be seen at http://realestate.mercurynews.com/2016/04/20/bay-area-home-sales-in-march-up-from-february-down-from-a-year-earlier/ or click San Jose Mercury News Real Estate
Some tips to be the winning offer are as follows:
Reviewing comps with your agent and buying slightly ahead of market if needed. This is prudent in an appreciating market.

Remove as many contingencies as possible to relieve some uncertainties for the seller. (Loan, Appraisal, Physical etc). Your agent can coach you on this as every property is different and this approach will vary.

Have your lender provide a "DU Approval" (This is considered the strongest level of approval and shows that your lender has already taking a proactive approach to ensure you can close on time)

Cover letter - Yes, the letter indicating your love for a property can make or break an offer. All things equal, sellers want to have someone who equally loves the home they are selling.
There are many other tips but those listed above are crucial to helping your offer rise to the top.
You can reach our team members at 925-304-6346 - Kevin R Kieffer, Broker Associate - Team Leader for Keller Williams Realty's EastBayPro Team - Our team members include Naomi T Kieffer, Matt Rubenstein, Dana Grant, David P Johnson, Heather Gowdy, Scott Maher, Nina Kasper-White & Ken Wilson - Please call and "Let Us Exceed Your Expectations". Our team services the following key bay area cities: Walnut Creek, Pleasant Hill, Martinez, Alamo, Lafayette, San Ramon, Danville, Orinda, Moraga, Concord, Brentwood, Oakland, Fremont, Pleasanton, Dublin, Livermore, Hayward & Castro Valley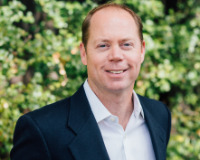 Author:
Kevin Kieffer
Phone:
925-300-8000
Dated:
April 21st 2016
Views:
1,658
About Kevin: Kevin R. Kieffer is a Broker Associate and Realtor with Compass. His primary focus is the East...