Great Spring Real Estate Market Expected For The Bay Area In 2016
Great news for buyers! 30 year fixed interest rates have dipped back below 4% due to the recent downturn in the stock market and flight to safety as many investors prefer bonds during tumultuous stock market gyrations as we have seen this week. The movement of money into the bond market drives down interest rates, and that coupled with the Fed indicating possibly pushing out the next possible rate hike to June 2016 should set the Bay Area up for a great Spring real estate market.


Listings are going to pick up significantly once we get past the Martin Luther King Holiday, January 18th time frame. Many sellers and Realtors like to wait for for President's Day to pass before bringing new listings on the market. That generally is the start of the Spring real estate market although not officially Spring at that time. However, given that normal strategy for most sellers and Realtors, there were 332 new listings in the East Bay in the first week of the year. That is great news for buyers who are actively looking early in the year as that is a sizeable inventory push in an otherwise slow time of the year. For buyers searching and purchasing this time of year is a bit less frantic than battling with multiple buyers in Springtime as we have seen in years past.
With an expectation of the move up buyers finally making their moves, we should have a very good Spring. The market should be more balanced with an uptick in inventory as some investors who are finally equity positive will also make their move and unload properties they were stuck holding during the last real estate downturn.
Our team finished 2015 as a Top Five Real Estate Group for Keller Williams Realty in all of California and we would like to thank our clients, friends and those who have referred business our way. We are passionate about helping our clients achieve their goals and are grateful to be in such a rewarding industry. In 2015 we closed over $80M in sales and over 138 total East Bay transactions. Since 2001 we have transacted over $500M in closed real estate transactions.
You can reach our team members at 925-304-6346 - Kevin R Kieffer, Broker Associate - Team Leader for Keller Williams Realty's EastBayPro Team - Our team members include Naomi T Kieffer, Matt Rubenstein, Dana Grant, David P Johnson, Heather Gowdy, Jamie Duvnjak, Scott Maher, Nina Kasper-White & Ken Wilson - Please call and "Let Us Exceed Your Expectations".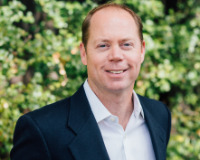 Author:
Kevin Kieffer
Phone:
925-300-8000
Dated:
January 8th 2016
Views:
2,255
About Kevin: Kevin R. Kieffer is a Broker Associate and Realtor with Compass. His primary focus is the East...