Guide to Short Sales
If you're thinking of selling your home, and you expect that the total amount you owe on your mortgage will be greater than the selling price of your home, you may be facing a short sale. A short sale is one where the net proceeds from the sale won't cover your total mortgage obligation and closing costs, and you don't have other sources of money to cover the deficiency. A short sale is different from a foreclosure, which is when your lender takes title of your home through a lengthy legal process and then sells it.
1. Consider loan modification first. If you are thinking of selling your home because of financial difficulties and you anticipate a short sale, first contact your lender to see if it has any programs to help you stay in your home. Your lender may agree to a modification. When a loan modification still isn't enough to relieve your financial problems, a short sale could be your best option if:
• Your property is worth less than the total mortgage you owe on it.
• You have a financial hardship, such as a job loss or major medical bills.
2. Hire a qualified team. The first step to a short sale is to hire a qualified real estate professional. You want to work with those who demonstrate a thorough working knowledge of the short-sale process and who won't try to take advantage of your situation or pressure you to do something that isn't in your best interest. A qualified real estate professional can:
• Provide you with a comparative market analysis
• Help you set an appropriate listing price for your home, market the home, and get it sold.
• Put special language in the MLS that indicates your home is a short sale and that lender approval is needed (all MLSs permit, and some now require, that the short-sale status be disclosed to potential buyers).
• Ease the process of working with your lender or lenders.
• Negotiate the contract with the buyers.
• Help you put together the short-sale package to send to your lender (or lenders, if you have more than one mortgage) for approval. You can't sell your home without your lender and any other lien holders agreeing to the sale and releasing the lien so that the buyers can get clear title.
When the bank does respond, it can approve the short sale, make a counteroffer, or deny the short sale. The last two actions can lengthen the process or put you back at square one. (Your real estate professional, with your authorization, can work your lender's loss mitigation department on your behalf to prepare the proper documentation and speed the process along.)
Note: This is general information only. Information is not provided as advice for a specific matter. For advice on a specific matter, it is recommended you consult your attorney or CPA.
Craig Taylor
Certified Short Sale and Foreclosure Realtor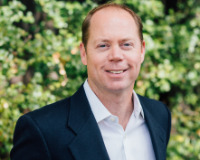 Author:
Kevin Kieffer
Phone:
925-300-8000
Dated:
February 28th 2013
Views:
973
About Kevin: Kevin R. Kieffer is a Broker Associate and Realtor with Compass. His primary focus is the East...