Preparing For A Home Purchase And Getting Your Credit In Order
The East Bay Real Estate market is staying relatively steady, however there are pockets of softness in the higher end markets (over $1M) . As we move through November and December, the market will likely remain soft with minimal new listings and slacking demand as buyers step away from the market during the holidays. With the seasonal slowdown, we consider this a great time of year for new home buyers to get their credit in order for a potential Spring purchase. Credit scores are crucial in the residential purchase and market and improving your credit can save you a ton of money—we're talking about thousands of dollars over the life of the loan. Here are the actions you can take that will have a notable impact on your score.
Pay down your credit card balances Credit utilization is one of the biggest factors in determining your credit score. Your credit utilization should at least be less than 30 percent of your limit, and it's even better if you can get it below 15 percent. This rule applies to both individual cards and your overall credit limit.
It may even be worthwhile to use some of the cash funds you were planning to use for a down payment to pay off credit card balances.
Do no harm While you certainly want to improve your score if possible, at the very least you'll want to keep it steady. Avoid opening new lines of credit if you're applying for a mortgage in the very near future. This will cause a hard inquiry to show up on your credit report.
Take care of negative items It's good practice to check your credit report for negative items a few times a year—you can get one free report from each of the three major bureaus (Experian, Equifax, and TransUnion) per year.
If you find any negative items (collections, late payments, etc.), write a letter to the original creditor. Explain the circumstances that led to the negative item, and request that it be removed from your report. It can be surprisingly effective, and removing a negative item will improve your credit score in a hurry. You can find some good templates for a request letter online.
Our team received the quadruple platinum award 2015 for exceeding $70M in sales volume. We would be delighted to put our track record to work for you. Please call us anytime. You can click any of the links below to view active listings in any of the cities listed.You can reach our team members at 925-304-6346 - Kevin R Kieffer, Broker Associate - Team Leader for Keller Williams Realty's EastBayPro Team - Our team members include Naomi T Kieffer, Matt Rubenstein, David P Johnson, Heather Gowdy, Scott Maher, Rochelle Maher, Nina Kasper-White & Ken Wilson - Please call and "Let Us Exceed Your Expectations". Our team services the following key bay area cities: Walnut Creek, Pleasant Hill, Martinez, Alamo, Lafayette, San Ramon, Danville, Orinda, Moraga, Concord, Brentwood, Oakland, Fremont, Pleasanton, Dublin, Livermore, Hayward & Castro Valley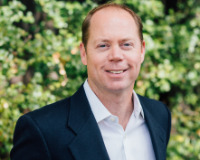 Author:
Kevin Kieffer
Phone:
925-300-8000
Dated:
November 8th 2016
Views:
1,386
About Kevin: Kevin R. Kieffer is a Broker Associate and Realtor with Compass. His primary focus is the East...