The Missing Bank Owned Properties And REO Disappearing Act
Realtors across the nation receive calls weekly from clients, both investors and traditional buyers, seeking bank owned / REO properties. Unfortunately for small investors and hopeful homeowners, that train left the station back in 2011. That was essentially the last year that REO properties were available in nearly every market and there was plenty of inventory for nearly every buyer. Where did they all go? Well if you talk to the pros down at the steps who were relatively small players buying at auction aka courthouse steps, they will tell you that these new folks showed up representing funds. Big funds! Billion dollar funds! So essentially overnight the opportunity to purchase at auction and post foreclosure went away or diminished significantly. The funds, which represented the smart money saw the turnaround coming and started buying nearly every REO at the steps, and in bulk from the banks. One of the most notable funds participating was the private equity giant Blackstone. They purchased nearly $6B in distressed properties and are the dominant player in the REO-to-rental business. Just this week they announced the first Asset Backed Security (ABS), offering to sell nearly $300M in bonds tied to their rental cash flow. I am certain that instrument will be very well received by investors as its a great bet on the continued recover with real assets generating strong income.

I pulled all REOs / Bank Owned Homes in Dublin, San Ramon, Danville, Alamo, Walnut Creek, Pleasant Hill, Martinez, Lafayette & Orinda and total REO count as of this blog is 13 Actives. That tracks simply at about 156 per year in inventory for REOs if we remain at the same pace.

If you look back at the total sold in 2011 for those same areas there were 985 total SOLD, and in 2012 that figure was just 576. Most telling of the direction of REOs is this years data. As of Oct 25, 2013, there were just 126 sold for all of 2013.


Kevin R Kieffer is Broker / Team Leader for The EastBayPro Team with offices in
Danville
&
Walnut Creek
and team members serving the entire East Bay market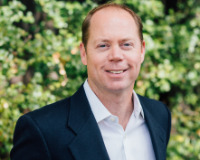 Author:
Kevin Kieffer
Phone:
925-300-8000
Dated:
October 25th 2013
Views:
2,427
About Kevin: Kevin R. Kieffer is a Broker Associate and Realtor with Compass. His primary focus is the East...