Writing the Winning Offer in a Competitive Market
As inventories have dried up and buyers have rushed to the market, we have seen the supply and demand principle in action. Similar to what we experienced in 2006, buyers are required to get creative with their offers which involves pulling out every unique feature possible to rise to the top for offer review. Your goal is to #1, #2, or #3. If you get there you will likely receive a multiple counter from the seller. If you are #1 you may just get an acceptance. In nearly every bay area market we are experiencing multiple offers on nearly every property. Price is obviously important and from there offers are then sorted by features that are favorable to the seller. The winning offer in this market will contain the following features. Please note, I am not recommending this on all properties but it is these features that are winning the battle. A. All cash or quick close with a reputable lender. Cash is ideal, however most buyers can't bring this to the table so a short loan contingency and short close of escrow is ideal. Have your lender get your "DU approval". This means desk underwriter approval which takes much of the time out of the process and allows for a quick close of escrow. B. Short physical contingency period or even better, zero physical contingency period. This along with a great price is looked upon highly by a seller. Zero physical contingency essential means the buyer is signing off or waiving inspections at the time of offer and will take the property as is. This involves sending your physical contingency removal along with the offer. C. Offering to pay the appraisal gap or waiving the appraisal is also crucial as the values are being pushed higher and that can cause an appraisal issue. It is very important for a buyer then to show funds adequate to cover down payment along with the ability to make up the price gap between offer and appraisal should that happen. D. Lastly and often important is a free rent back period to allow seller to comfortably make their move. Duration can vary for rent back period so it's best to get that information up front from the listing agent to determine what type of rent back if any is of interest. Free rent back involves allowing the seller to remain as a tenant for a period of time after close of escrow.
There are some other minor features but these four favorable features will get you near the top of the offer pile and hopefully into contract on your next dream home.
Some of the hottest markets with a high frequency of multiple offers include: San Ramon, Walnut Creek, Lafayette, Pleasant Hill, Dublin, Danville & Concord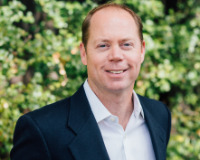 Author:
Kevin Kieffer
Phone:
925-300-8000
Dated:
March 21st 2013
Views:
1,207
About Kevin: Kevin R. Kieffer is a Broker Associate and Realtor with Compass. His primary focus is the East...